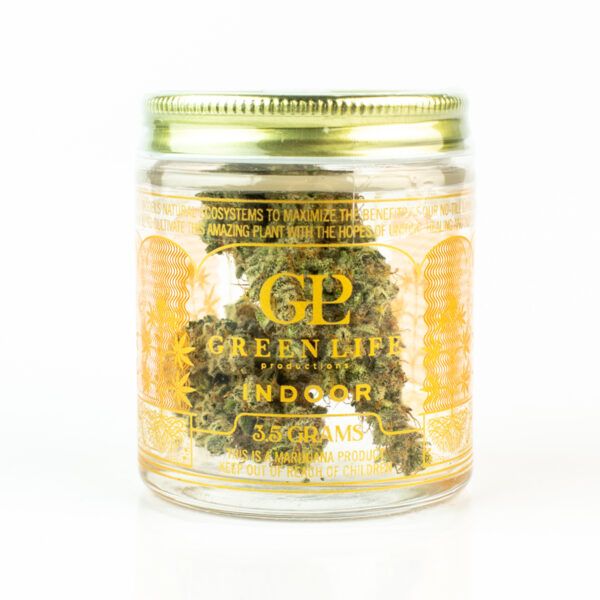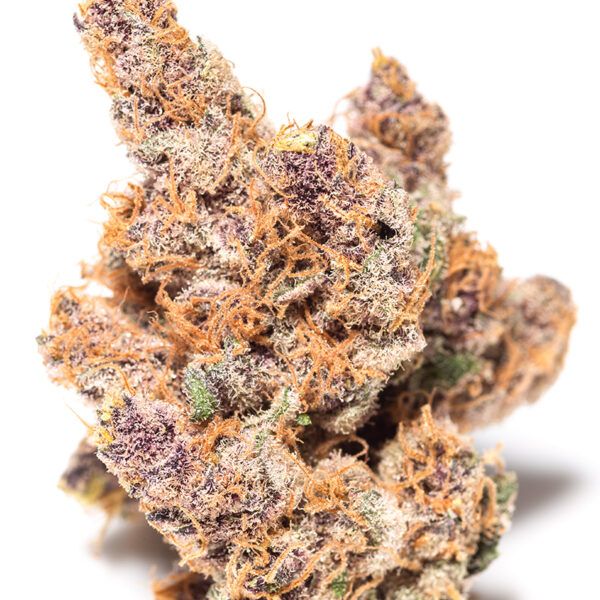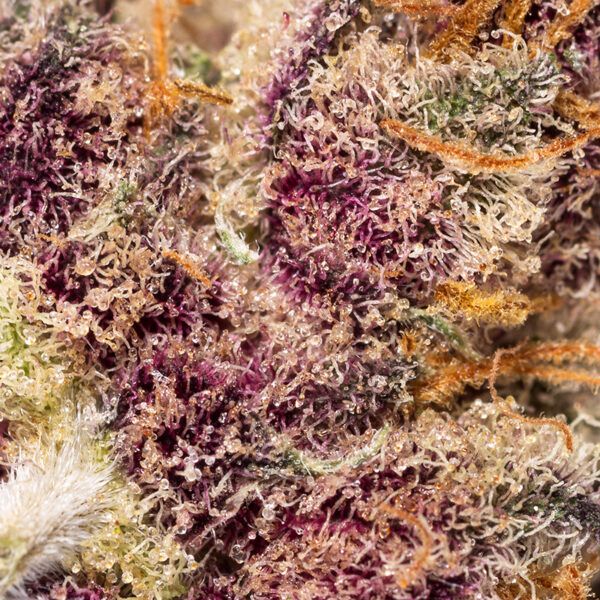 In stock
Purple Wookie
Hybrid; Purple Unicorn X Wookie 15
Average 20-22% Total Cannabinoids;
Myrcene/Limonene/Caryophyllene
If the name has you imagining some kind of majestic purple and furry creature, you're kind of right… Purple Wookie lives
up to its magical name with animal-like, fuzzy orange pistils that wildly cover light green flowers with hints of purple. The
bud structure is equally otherworldly with sporadic foxtails that have a life of their own. Potentially even more mystical
is its intensely sweet candied berry aroma that has all of those stink-up-your-entire house vibes. The smell is akin to a
delicious chocolate covered berry candy, it's super sweet with hints of chocolate, and 100% in your face. This is the only
cannabis creature you'll ever want to meet.
Purple Wookie meets at the cross-roads of flavor town and function junction. Thankfully, its taste translates perfectly
from the aroma — the sweet chocolate berry shines through with a hint of doughiness and a slight sour-earth exhale.
The smooth flavor tastes like the last bits of berry filling that sit on top of your last bite of pie-crust. The effects tend to
creep-in, and once they do are equally as functional as they are productive. A relaxing and calming body is met with a
stimulating cerebral buzz. For those seeking healing relief, this strain could be helpful in relieving tension, improving
mood, and reducing inflammation.
You won't want to tame the Purple Wookie beast.