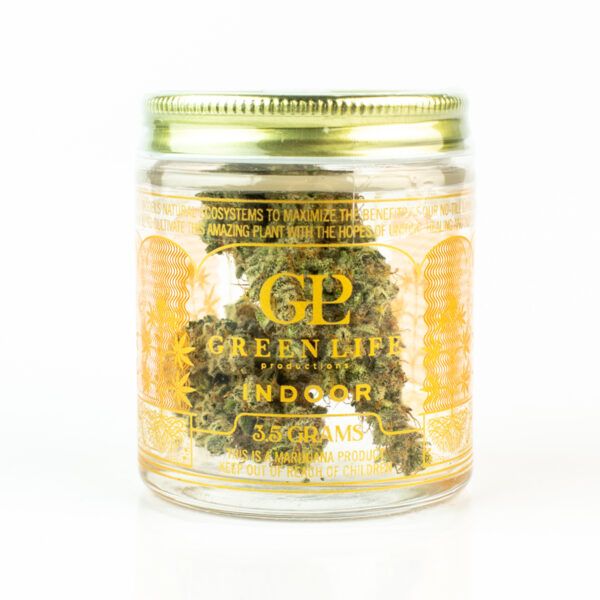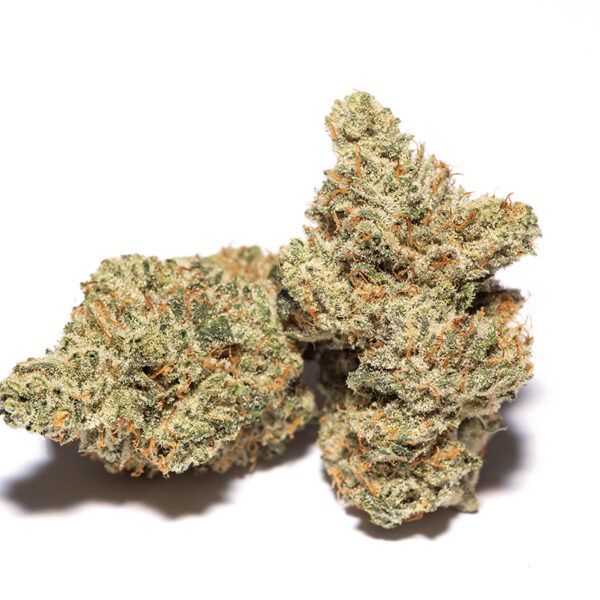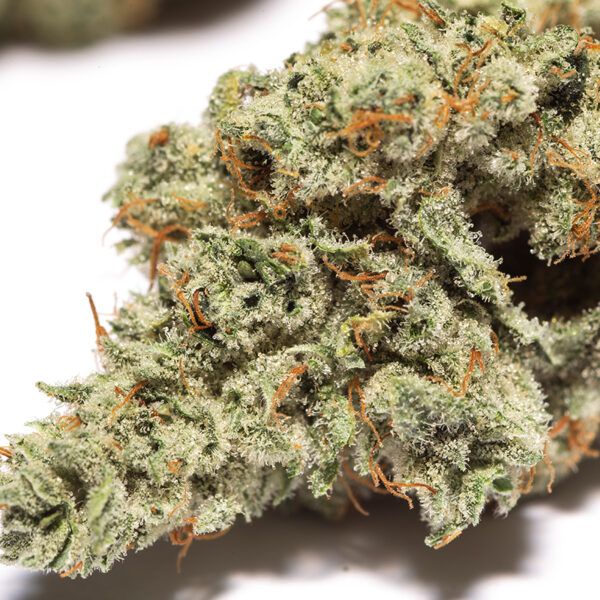 In stock
VCM
Hybrid; Glue on Fire X Grateful Breath
Average 22-25% Total Cannabinoids;
Caryophyllene/Myrcene/Limonene
We do it for the culture, and so does VCM. Vegas Cannabis Magazine has long been a staple in Nevada cannabis culture
from the start of the medical days. That's why we partnered together to breed a strain dedicated to the underground
pioneers, the connoisseurs, medical marijuana patients, and our fellow cultivator peers alike.
The first thing you'll notice when you open a jar of VCM is a powerfully pungent and gassy aroma that's accompanied by
sweet citrus notes and slight woodsy hints. It's refreshing and sharp nose is met by bulbous diamond-like trichomes that
cover a bright green and rigid bud structure with wild bronze pistils. The unique foxtails and aesthetics of VCM make it
look like a temperate forest covering a mountainside. Between the intoxicating nose and beautiful exterior, you won't
want to waste any time before digging into this flower.
From the very first inhale, you'll be greeted with a sweet citrus funk. Sharp and pungent flavors translate perfectly from
the aroma and coat your entire mouth — which in this case is a good thing.
The combination of powerful gas and sweet citrus create an unforgettable taste that is reminiscent of a lemon meringue pie. The effects start behind your eyes and melt slowly down into the body. True to it's hybrid nature, the effects are both mellow and stoney, while remaining
clear-headed and focused. It's the perfect strain for getting things done, getting creative, or even helping you get
through that mid-day struggle. For those seeking healing relief, this strain could be helpful in reducing inflammation,
relieving mild pain, and in relaxation.
VCM for the culture.