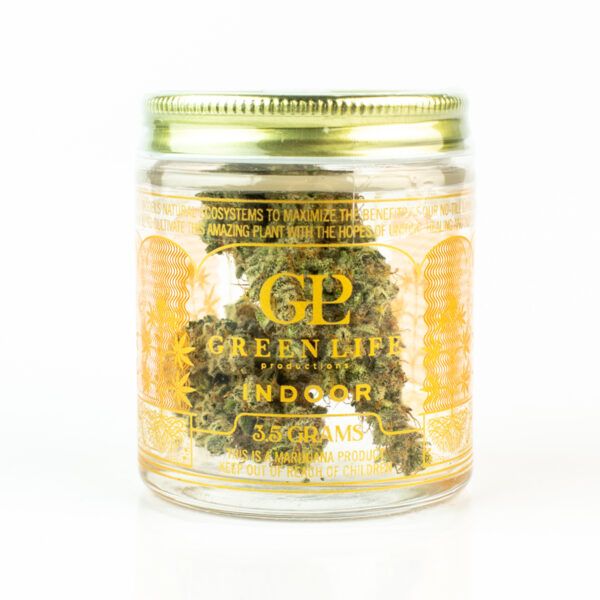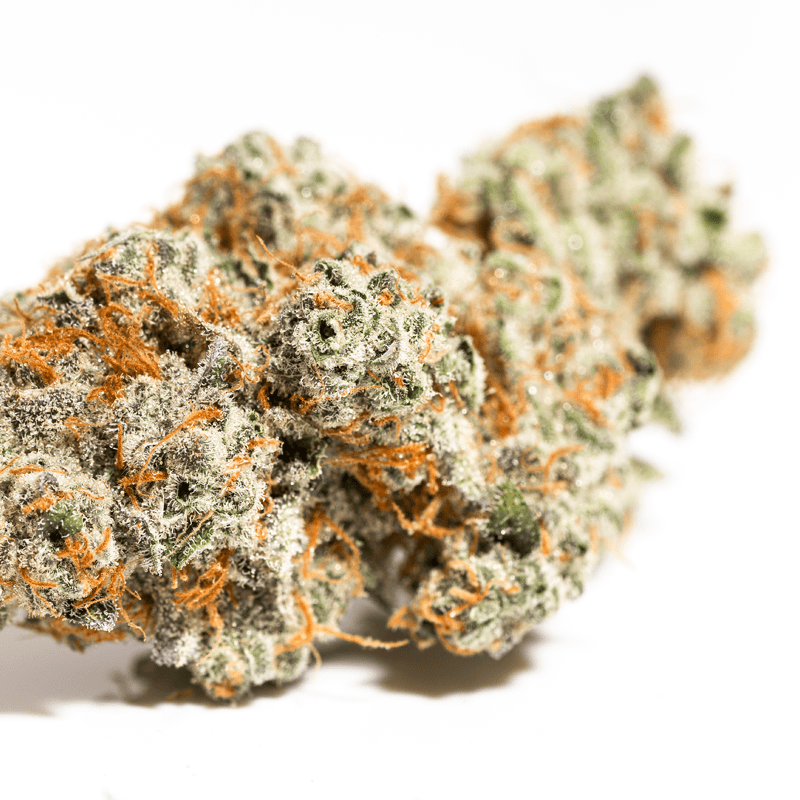 In stock
Grape Pie
Hybrid; Cherry Pie X Grape Stomper
Average 35-40% Total Cannabinoids;
Limonene/a-Pinene/b-Pinene
You can skip dessert tonight: Grape Pie is all you'll need. As soon as you finish removing the lid, your eyes will be entranced with what looks like an aggressively frosted geode. From her mountain top peaks she has deep purple colors accented with bronze pistils and an evergreen base — she's absolutely covered in visible-to-the-eye diamond-like trichomes. This flower belongs in a high end jewelry store or museum. When you crack open her bedazzled buds you'll promptly be greeted with a sour and overwhelmingly sweet berry aroma; akin to candied grapes or a mouth-watering grape tart being cooked by the fire. She's simply too irresistible to not smoke.
In the words of the great Samuel L. Jackson, "Mmm. God damn Jimmy! This some serious gourmet shit." There's an obvious reason they named her Grape Pie… from the moment her thick smoke hits your palate you'll be greeted with a sweet and sugary grape flavor with a hint of doughiness. The smoke is so smooth and tasty, it feels like a cannabis-infused flavor retreat. Your journey will start heavy behind the eyes with a body-fluid sensation slowly dripping down your spine. From there, you'll be kicked back, relaxed, and taken to a happier (and much more dank) place. If you've had a day and need to end it, Grape Pie is your winner. For those seeking healing relief, this strain could be helpful in pain relief, sedation, and appetite stimulation.
So, bye-bye Miss Grape Pie.