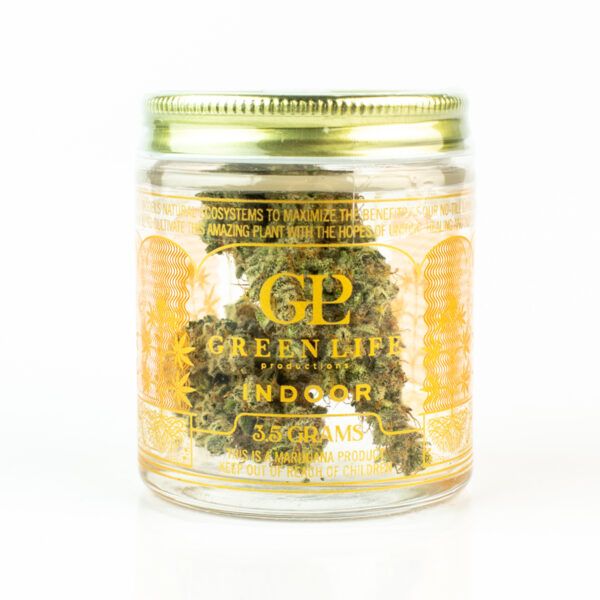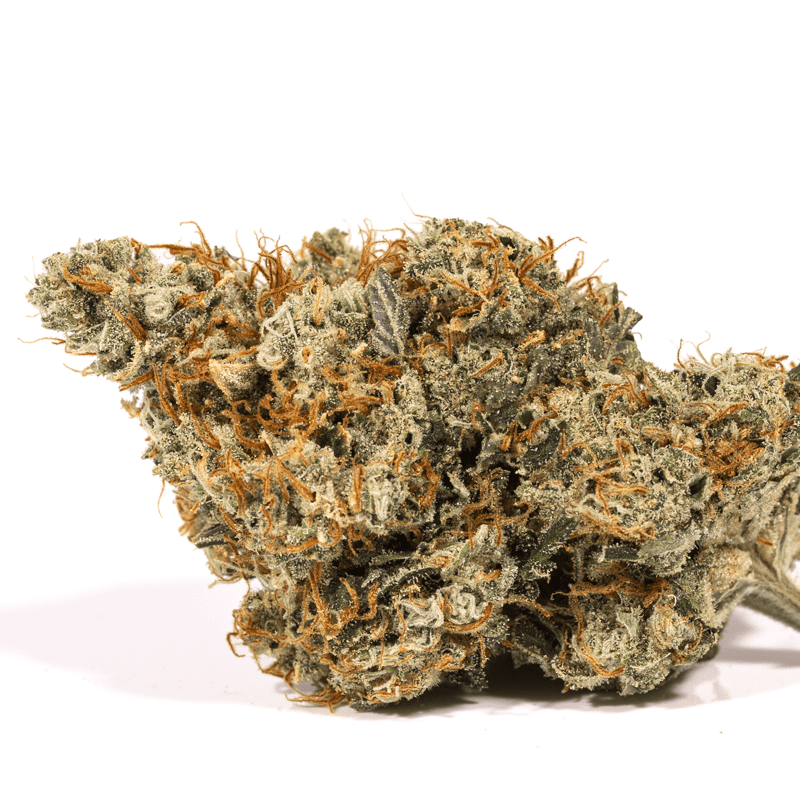 In stock
Gas Leak
Indica; Chemdawg X Chem 91
Average 19-23% Total Cannabinoids;
Myrcene/Caryophyllene/Limonene
No need to call 911, this is one Gas Leak that's always welcome in your home. Gas Leak's christmas tree shape buds are covered in ominous furry orange pistils that sit on top of forest green colors – illuminated by brightly glimmering trichomes. She's thick and dense; perfectly pulling apart for a bowl or grinder. Her aroma is exotic and almost offensive in strength. You'll get a nose full of fresh diesel with a hint of glue and sweet overtones of fresh cut grass with a subtle spicy funk. There's no escaping her aromatic assault.
With such a phenomenal nose, it's easy to believe that Gas Leak is equally as aromatic as it is flavorful. The first rip tastes like a skunky fuel with hints of sweet and creamy earthiness – with a slight herbal taste at the end. She hits smooth and consistent – packing flavor into every hit from start to finish. You'll start your journey with a cerebral kick to the head that quickly moves into a stoney feeling behind the eyes. And before you know it, you'll feel a bit spacey and will slowly slip in a full on couch lock. For those seeking healing relief this strain could be helpful in sedation, inflammation reduction, and in moderate pain relief.
Gas Leak is so good, it's guaranteed to set off the fire alarm.